One Design Center, Swedens leading supplier for dingies and catamarans, will be official partner of clothes and equipment for the F18 Raid worlds. Together with Zhik, the global sailing clothes brand, they will also supply the Official F18 Raid Worlds clothing.

Sailors can also enjoy a great rebate on more or less everything required for the raid, from flares, GPS-armwrist-holder and dry suits to nutrition and energy packs to keep you going when the going gets tough. And the best of all – it will be delivered on-site at Djurgården on the 5th of August, just before start.
See all detailed Offerings to Raid Worlds sailors 2017 here.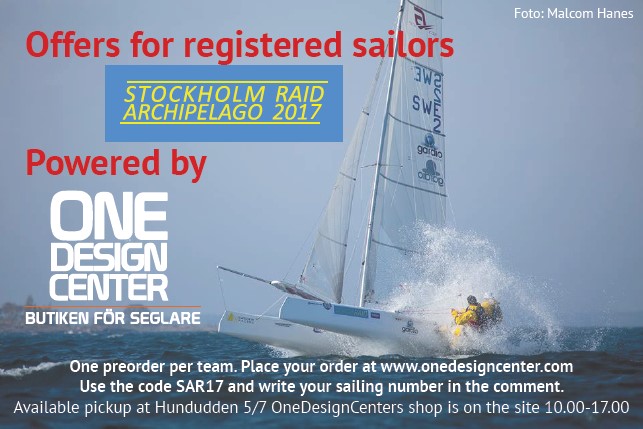 Don't wait too long to stock up, and absolutely not later than 28th of July. Order online and get a very special deal by using the promotion code when ordering.