After four days and 8 races in everything from tough conditions to light winds the Belgian team Demesmaeker/Gagliani broke the 10-year Swedish win streak since Bundock/Leeuwen won in 2011. And what an achievement that was after a catastrophic start hitting a rock with their Akurra in race one and droping the jib in race two. After that the Belgians where unstopable with one second place and the rest bullets, ending on 176 points.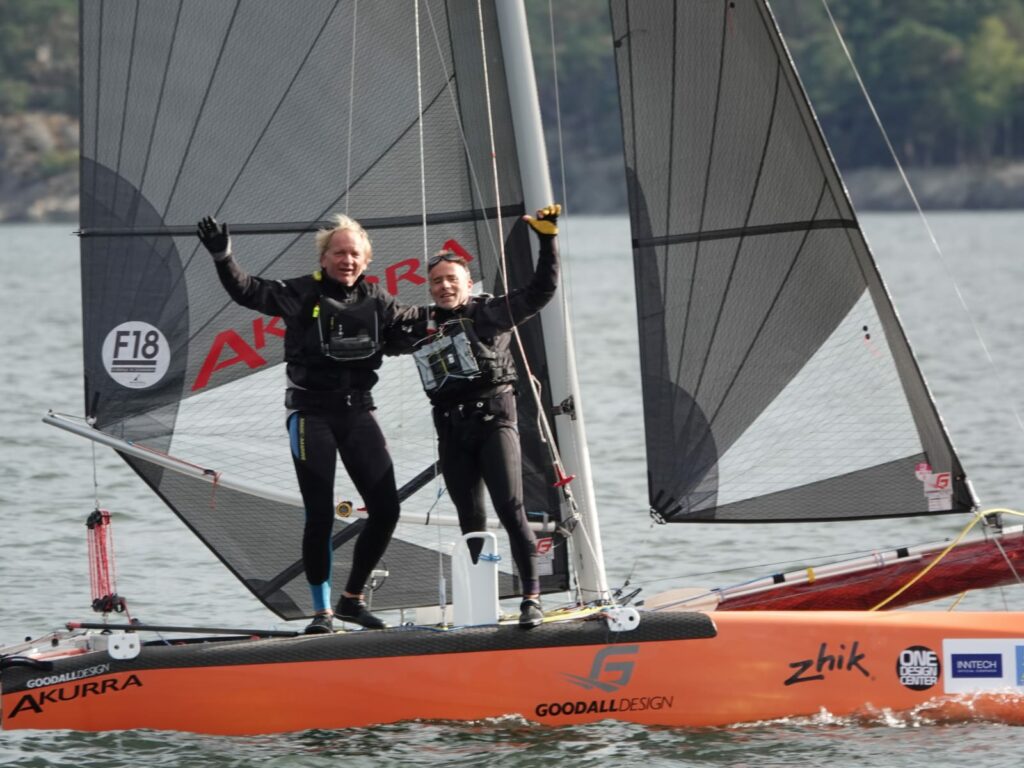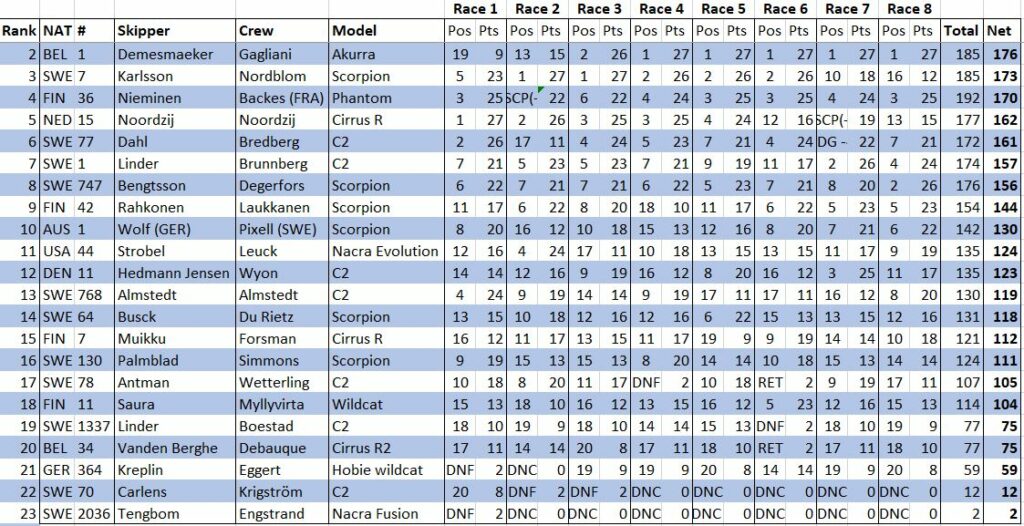 The phenomenal Swedish raid experts Karlsson / Nordblom did everything right until the last day and seemed to have their 4th consecutive win within reach, but had a bad day in the light winds. After finishing 10th in the 7th race they only had a few points lead over the Belgians and lost it in the last race, 3 points behind overall. Previous years they have more than once won the raid in the last race by only a few points, but this time margins where not on their side.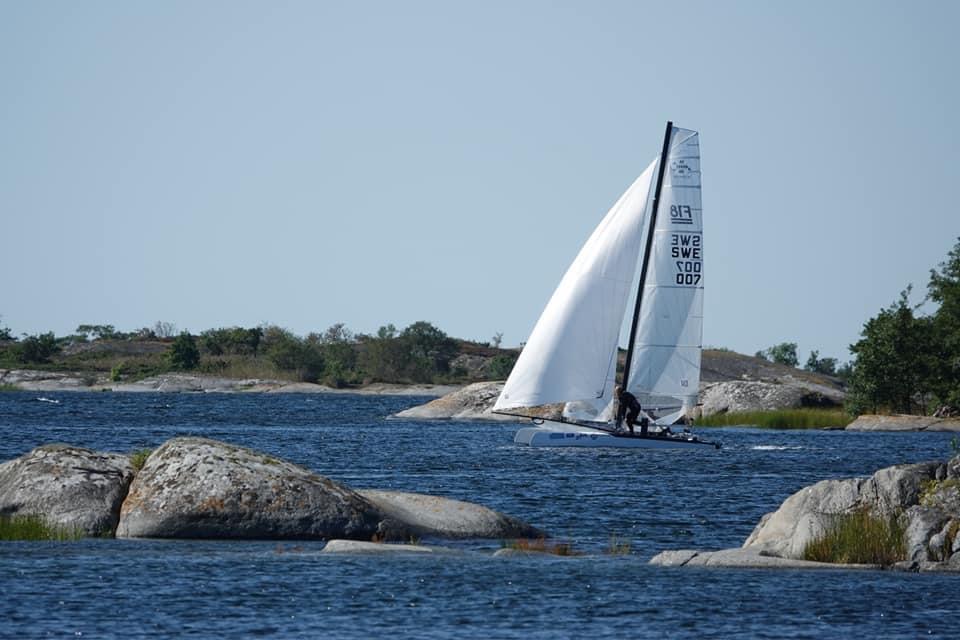 The Finnish-French team Nieminen / Backes came 3rd overall after a very solid performance in all winds. They managed to avoid all the rocks with a handheld GPS (not mounted) which meant that Olivier Backes had to sail much of the race with only one hand. For sure they can sail even faster with a hands-free navigation solution.
In the mixed class Antman/Wetterling (SWE) took the lead the first day. But the Danes Hedmann Jensen/Wyon (DEN) where going faster for every day and after a 3rd place overall in race 7 they where beyond reach for the Swedes finishing on a very fine 12th place overall.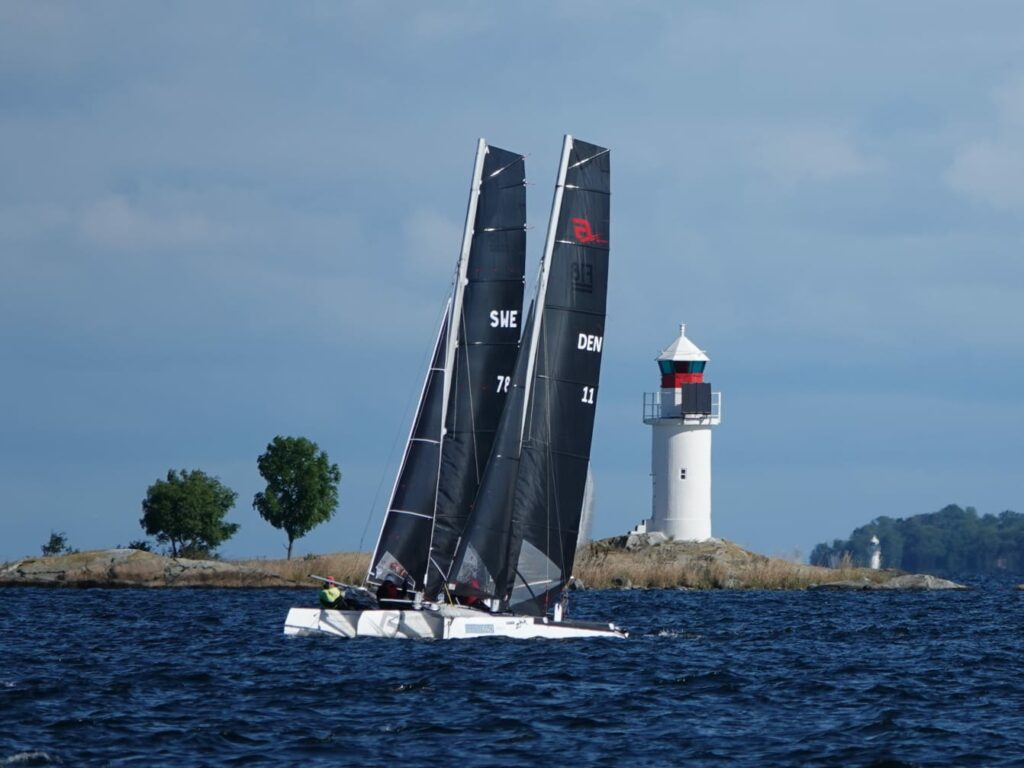 The Noordzij father and son (NED) did not manage to defend their first place they had after four races and they ended on a forth place overall.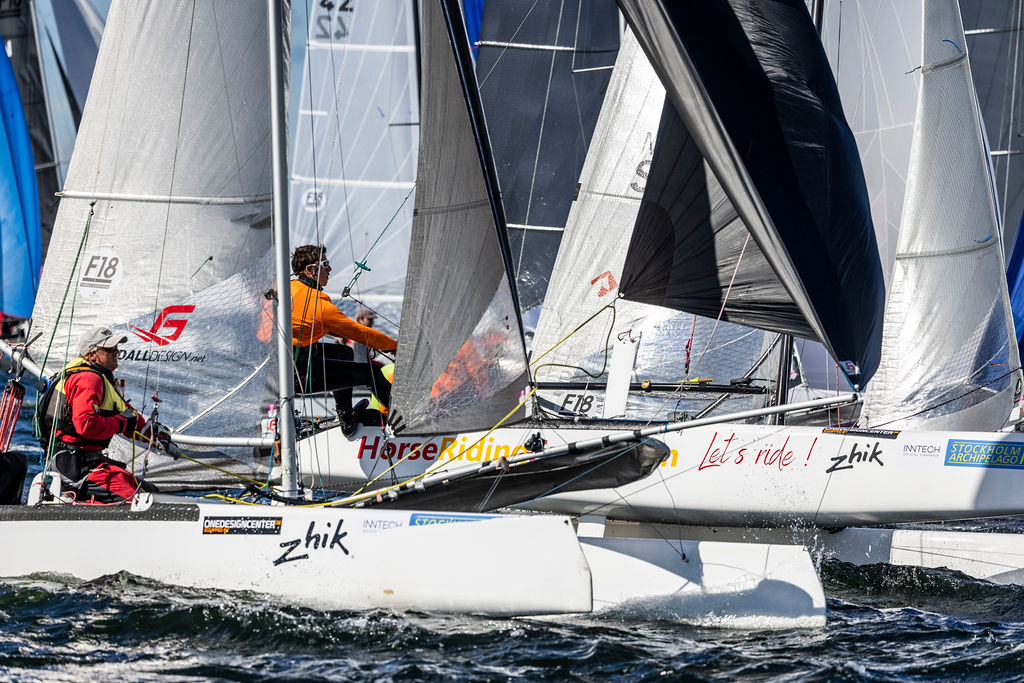 On 5th Place the former Raid World Champion Dahl and crew Bredberg (SWE) just managed to beat the other Swedish raid specialists Linder/Brunnberg (6th place) after a bold route choice in race 7 that made them pass many teams.
All teams are to be congratulated for great sailing, good sportsmanship and making it to the finish. Welcome back next year to the F18 Raid World Championship.