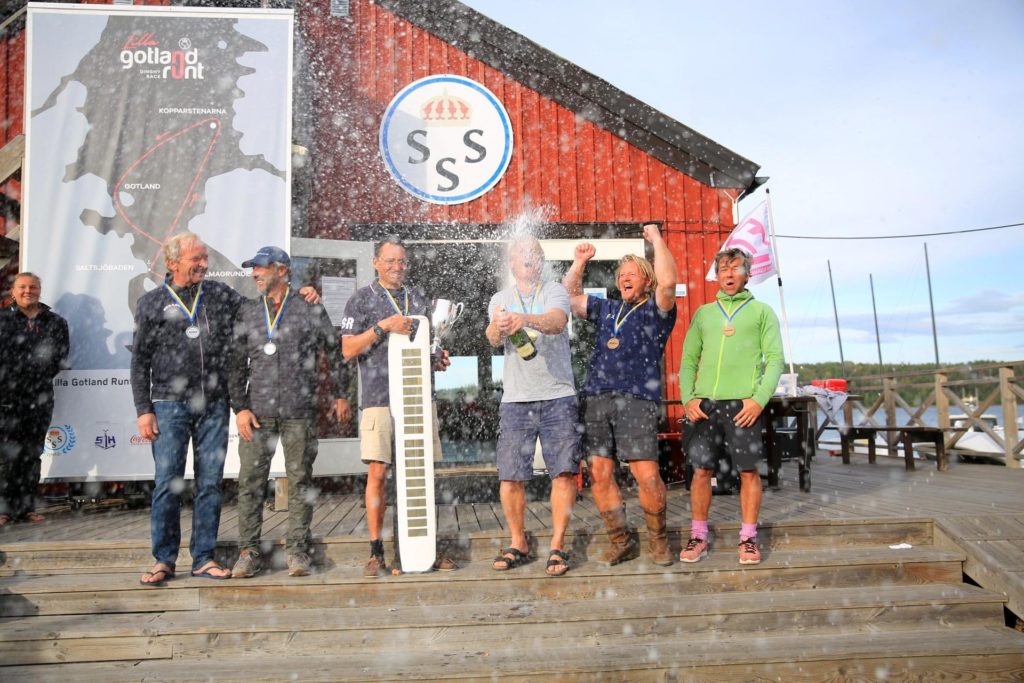 Once again Karlsson and Nordblom managed to snatch the win from the Belge Demesmaeker and Thiery. Karlsson Nordblom sailed very consistent and it didn't matter that they capsized during the last leg and lost many places.
Demesmaeker and Thiery will probably get a better GPS for next time since the GPS died many times causing them to sail the wrong way.
Seifert and Almstedt had one 3rd and one 1st during the last day while the Dutch team father and son Noordzij hit a rock and lost a dagger in the first race the final day. Finishing 5th in the last race was not enough to get the on the podium.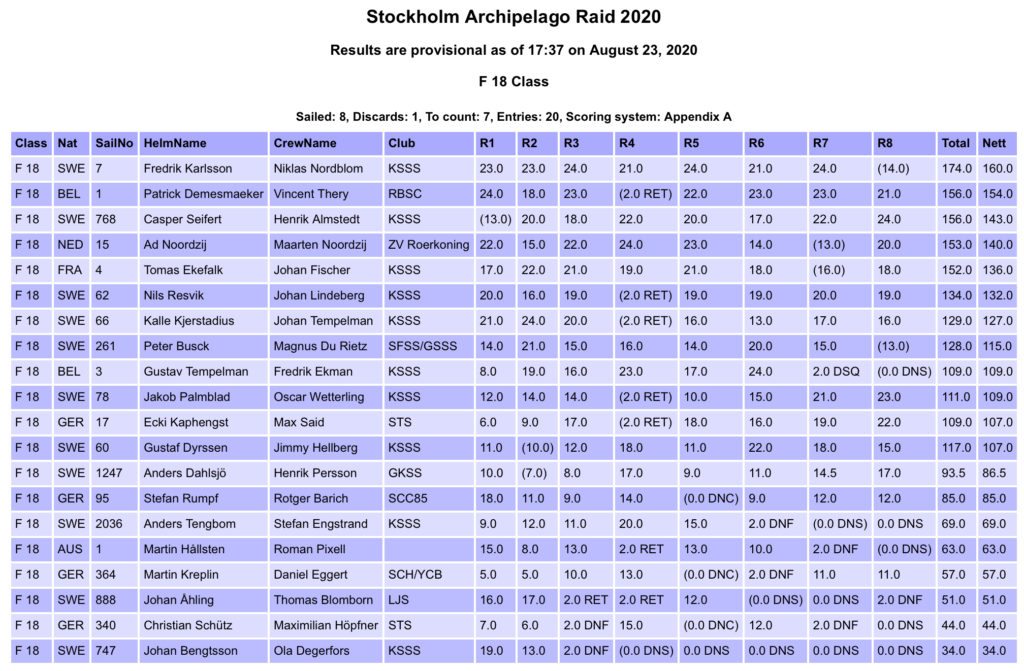 All sailors where happy and very tired at the finish at Saltsjöbaden. For many it felt like a winner to just make it to the finish without braking anything in the hard conditions during the final 2 days.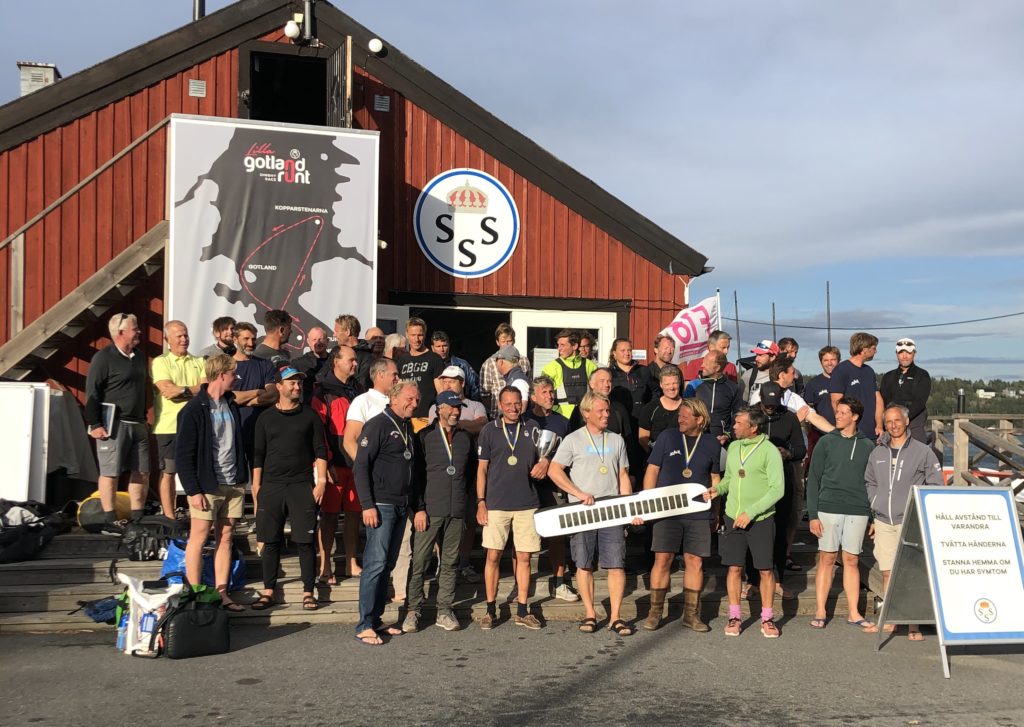 The Race Organisation felt like winners too after 4 amazing days in the archipelago with all friends from the F18 community from 4 countries.
Thanks to our partners Goodall design, Zhik, One Design Center and InnTech for making this possible.