Registration
Winter is still cold here in Sweden and many people go ice skating on the same waters as we use to sail, but the days are getting longer. Two months from now F18 training starts and in six months the next edition of the Stockholm Archipelago Raid takes place.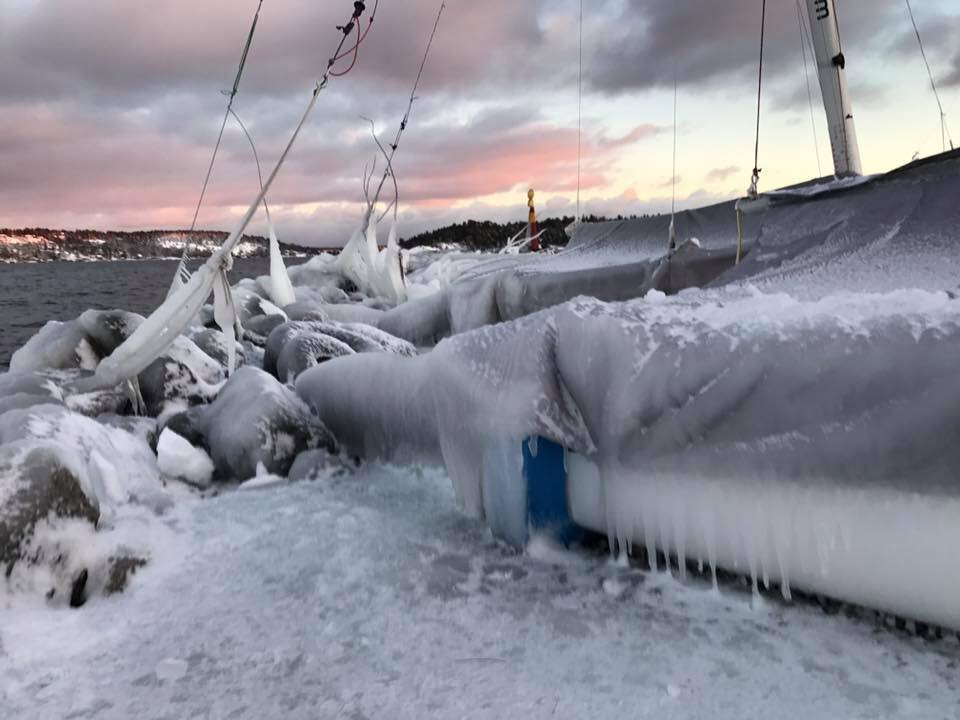 On the 1st of March registration opens for the 2019 Stockholm Archipelago Raid. There is a limit of maximum 30 teams for logistical and security reasons.
Limited number of charter boats available 2019.
Goodall design has a limited number of boats for charter also this year. In 2018 two teams rented top nodge C2s with DS for the raid.
Patrick Demesmaeker and Vincent Thery (BEL) came in 2nd and Lucy Nissen 18 years and Jai Tooley 17 years (AUS) came 5th in their first raid ever. This is a great opportunity for teams from overseas or far away who want to take part in the adventure. Check out the Goodall offer and enquire for more information here.
Sailors who wish to participate as crew or helmsman but but do not have a race buddy can enter contact information here . The Event Organisation will try to pair you up with any other sailors who might lack a team buddy but have a boat.
Preliminary programme
The raid takes place from the 22nd to the 25th of August 2018. The start and finish line will be outside KSSS in Saltsjöbaden, Stockholm. The sailors will sail from the inner, trough the middle, to the outer parts of the archipelago and back. Usually we sail two legs per day, but sometimes there could be three legs in which case there will be an early start.
The first base camp will be at Lökholmen, Sandhamn. Sandhamn is the sailing metropolis of Stockholm. At the base camp Lökholmen there is a great sauna, good food and party in our own house "Varvet".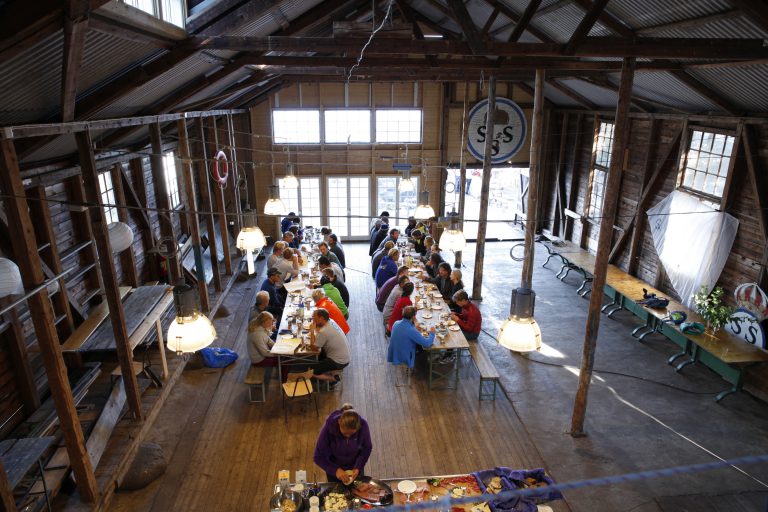 The second base camp will likely be at Fejan in the very north of the archipelago. The restaurant burned to the ground in 2015 and that was the last time the raid visited this very classical raid base camp. Fejan has a charming hostel, sauna and a jetty where the boats will be parked since there is not enough space on land.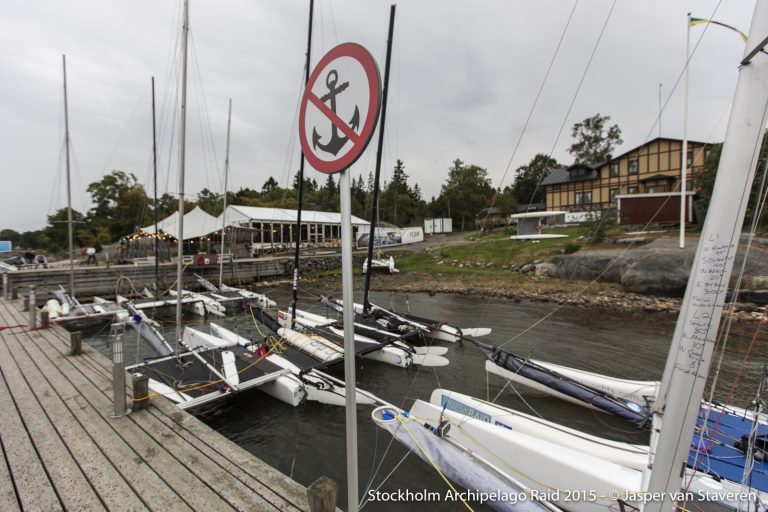 On day 3 the fleet go back south towards Sandhamn allowing for some interesting route choices including rounding the lighthouse Söderarm, the last outpost towards Ålands Archipelago on the Finnish side. The base camp this night will be Lökholmen.
The 4th day the fleet will be going south before it is time for the final sprint towards the finish line in Saltsjöbaden.
All winners since the first raid in 2001 can be found in the F18 Hall of Fame.