The level of competition is going to be very high. Will a Swedish team win again for the 10th consecutive time since Darren Bundock and Jeroen van Leeuwen won in 2011? One week after registration started 26 teams from eight countries signed up. The teams are from Sweden (13), Germany (3), UK (2), Denmark (1), Finland (3), France (1), Belgium (2) and the Netherlands (1).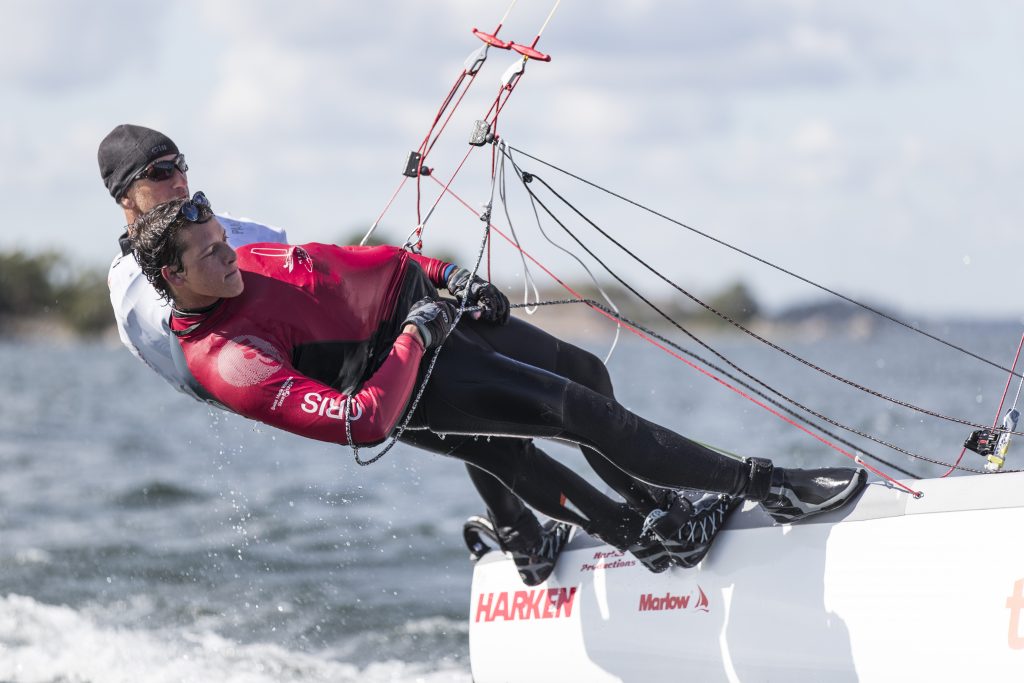 Karlsson/Nordblom (SWE) are sailing to defend their three consecutive wins from the last years. Chased by Demesmaeker/Thery (BEL) who have finished second several times and could have made it to the top last year hadn't their navigation equipment failed them. Ad and Maarten Noordzij (NED) came 4th in 2020 after breaking a daggerboard on the last day, for sure aiming to get on the podium. The raid veteran William Sunnucks, who win the raid in 2014 and came 2nd in the raid worlds in 2017, will also be a contender of the gold. The F18 Raid World Champion Leff Dahl is back, this time with Niklas Bredberg.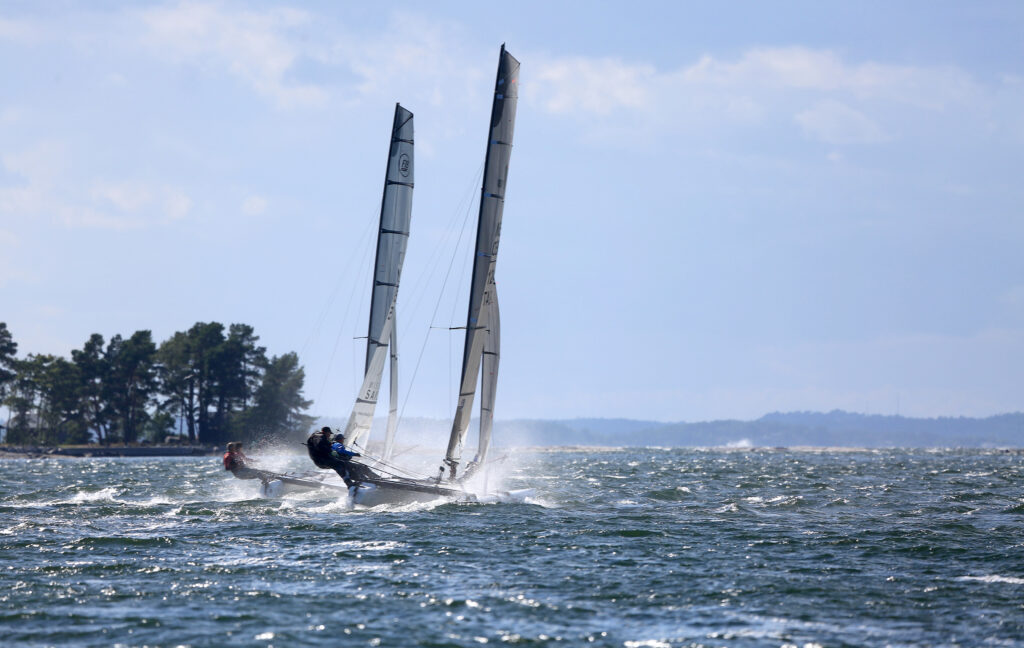 3 mixed teams are registered To date. The team Hedman Jensen/Wyon (DEN) are back to defend their victory in the mixed class in 2019. Antman/Wetterling (SWE) who has sailed the raid many times will not give the mixed class trophy away easily. From the UK the Sturm couple are joining.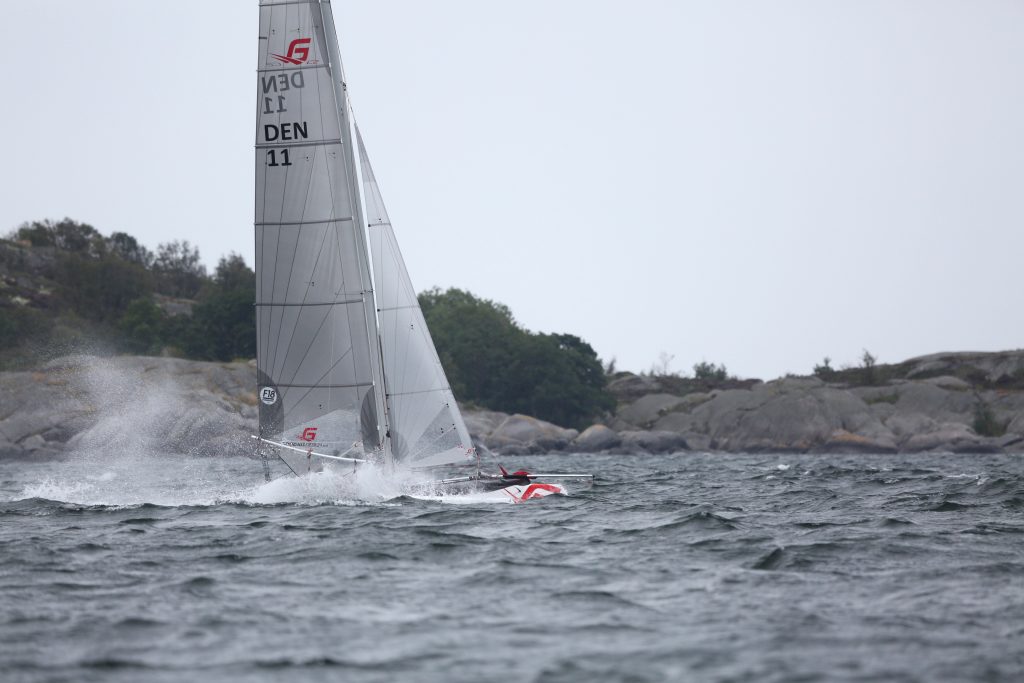 3 Finnish teams are joining, most of which has sailed the raid before. So have some of the 3 German teams. Olivier Gagliani (BEL) who sailed the "old" Archipelago Raid 3 times with Yves Bourgnon is back and sails with Charles Hainneville (FRA) who sailes Flying Phantom and other multihulls.
The youth team Rehman Linder/Forhaug, who was the youngest team to sail the raid ever in 2018, are have become stronger (silver medalist in the Swedish Championship in 2020) and might challenge the top teams, in particularly in strong winds.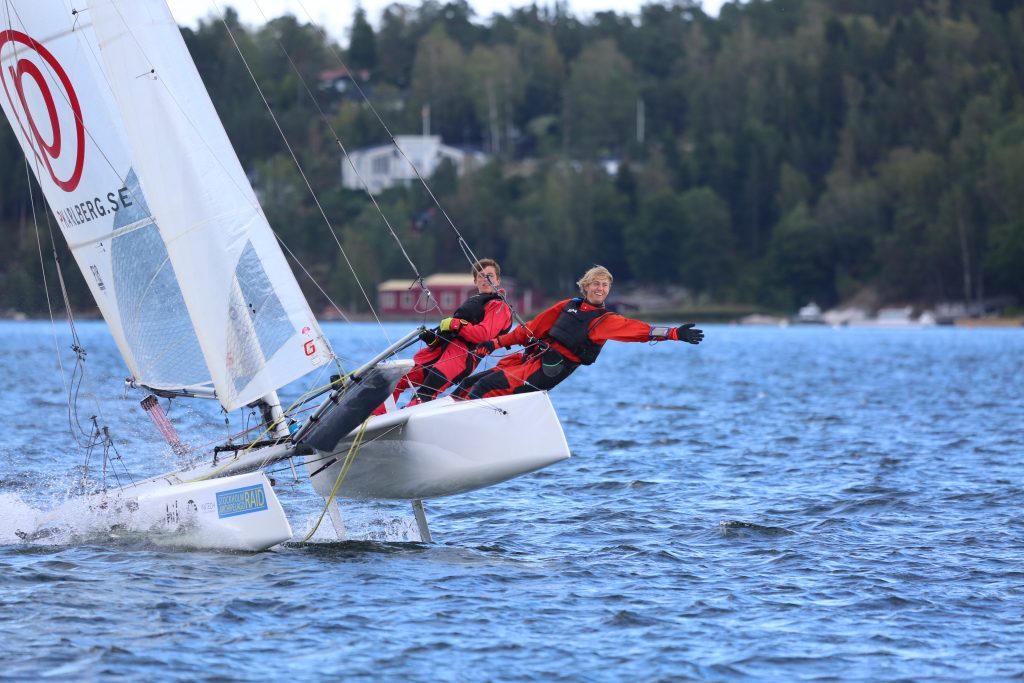 We look forward to welcome these and more teams the the Stockholm Archipelago Raid 2021.