Registrations for the Stockholm Archipelago Raid 2021 has begun. There is a cap of 30 teams for safety and logistical reasons. Are you ready to join the adventure?
The base for the event will be KSSS at Saltsjöbaden (1) and the base camps will be Nässlingen (3), Fejan (2) and Lökholmen (4). The race area covers 3000 square kilometres of wilderness with eagles, seals and other wild life just outside the capital of Stockholm. Race course area for the raid 2021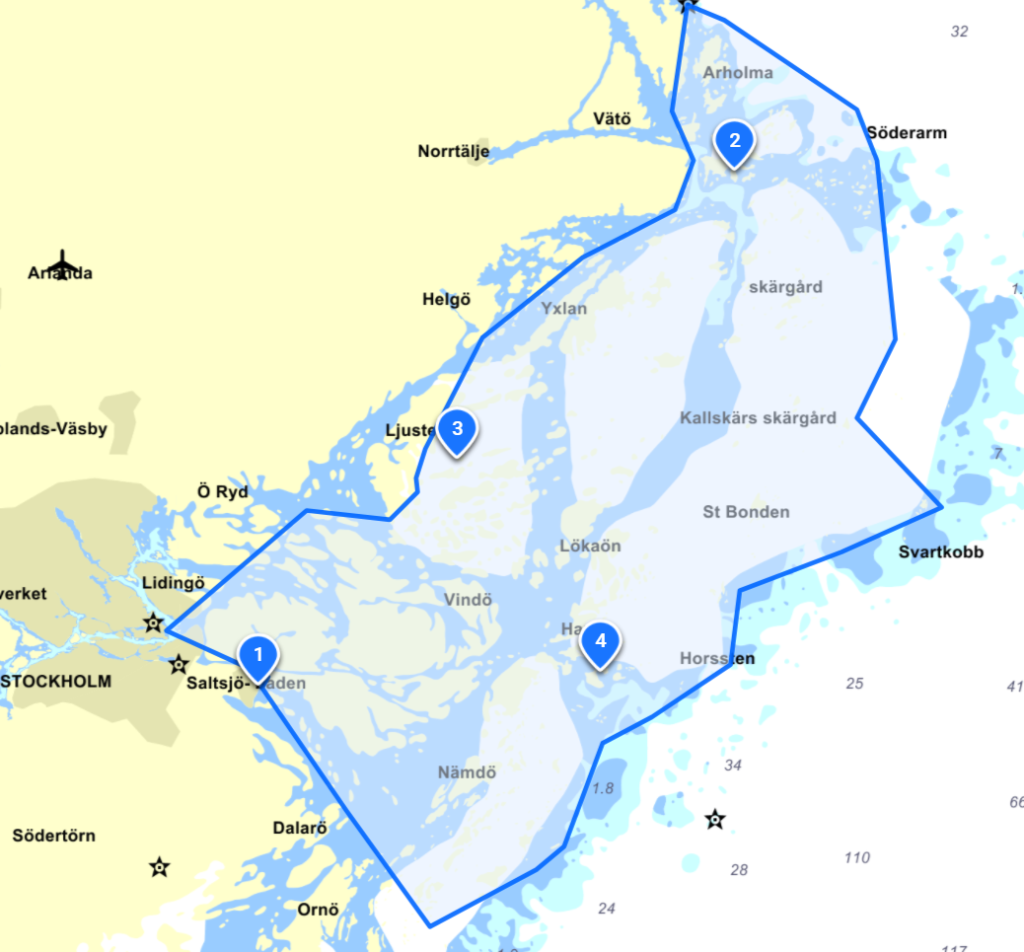 The base camps offer great places to beach the cats (or leave them in the water at Fejan), sauna, restaurant and enough beds or mattresses for all sailors to get a good nights sleep. They are also ideally situated in beautiful places in the archipelago and the alternative courses are endless and each day courses can be optimized for the wind and wave conditions.
Base camp Nässlingen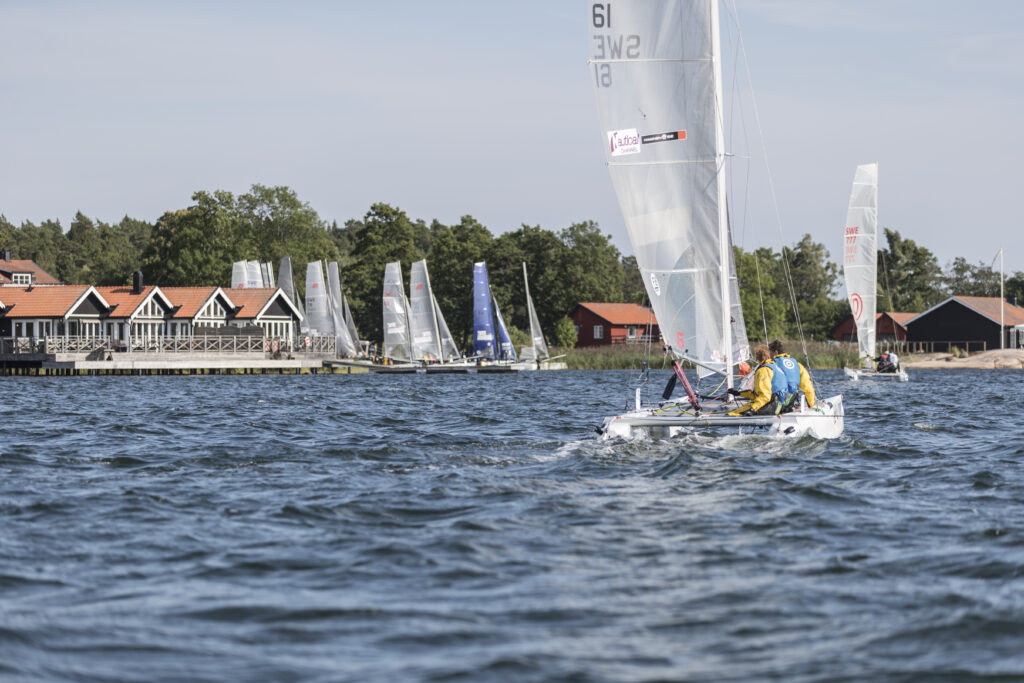 Base camp Fejan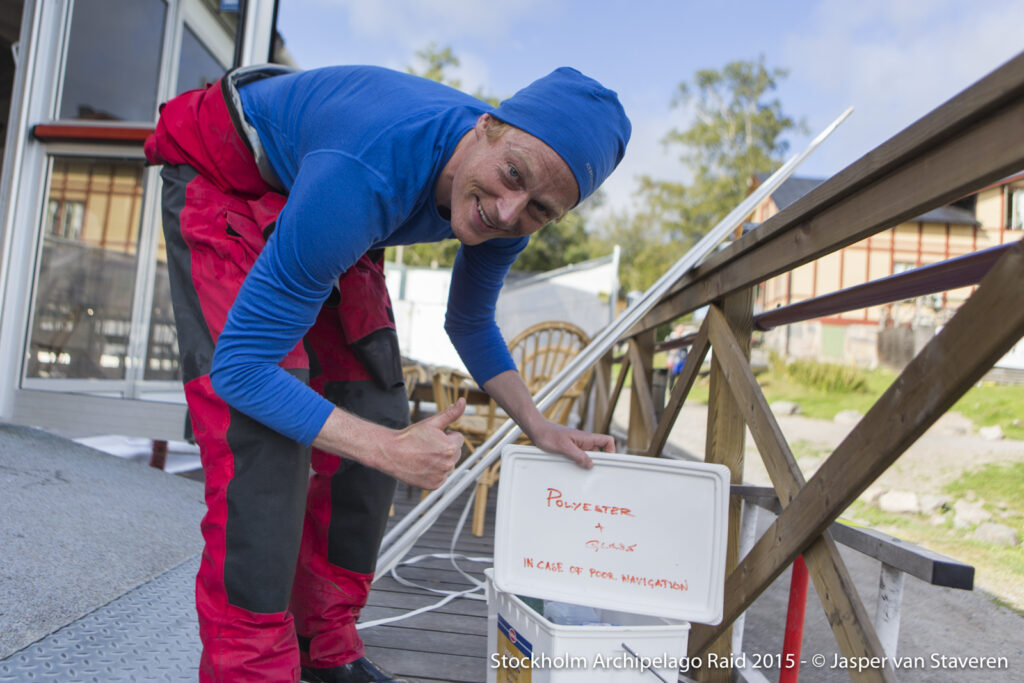 Base camp Sandhamn/Lökholmen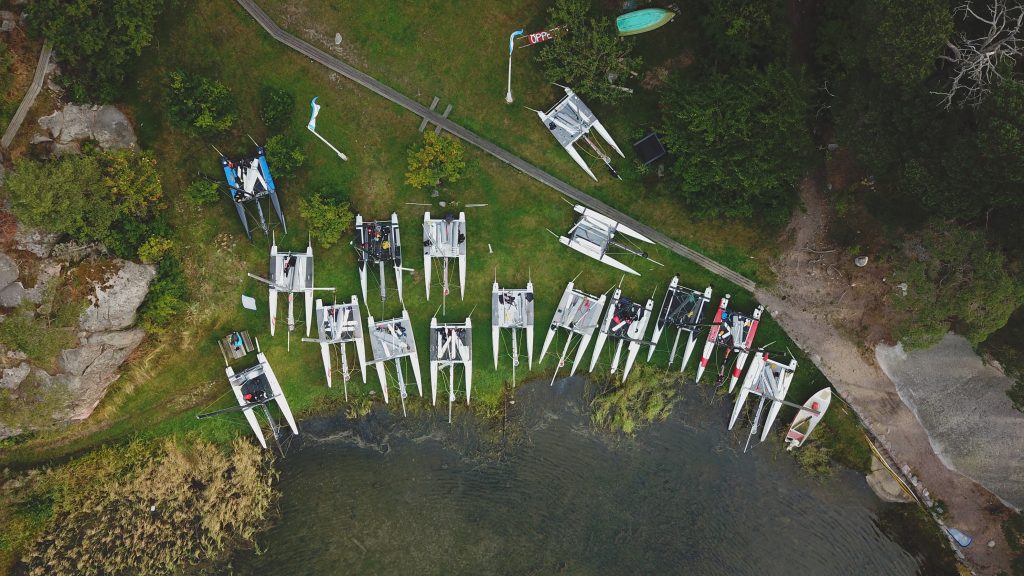 Welcome to Stockholm in August!