2 days after registration started 17 teams from 5 countries already signed up: 10 Swedish, 1 UK, 1 Danish, 2 Finnish and 3 German teams.
The 21st consecutive raid in the Stockholm will touch base in three wonderful places in the wilderness of the archipelago; the islands of Nässlingen, Fejan and Sandhamn/Lökholmen. These base camps offer shelter for up to 30 catamarans, which is not easy to find in the rocky landscape with hardly no beaches. They also all have good saunas, great restaurants and possibility to host up to 60 people in beds.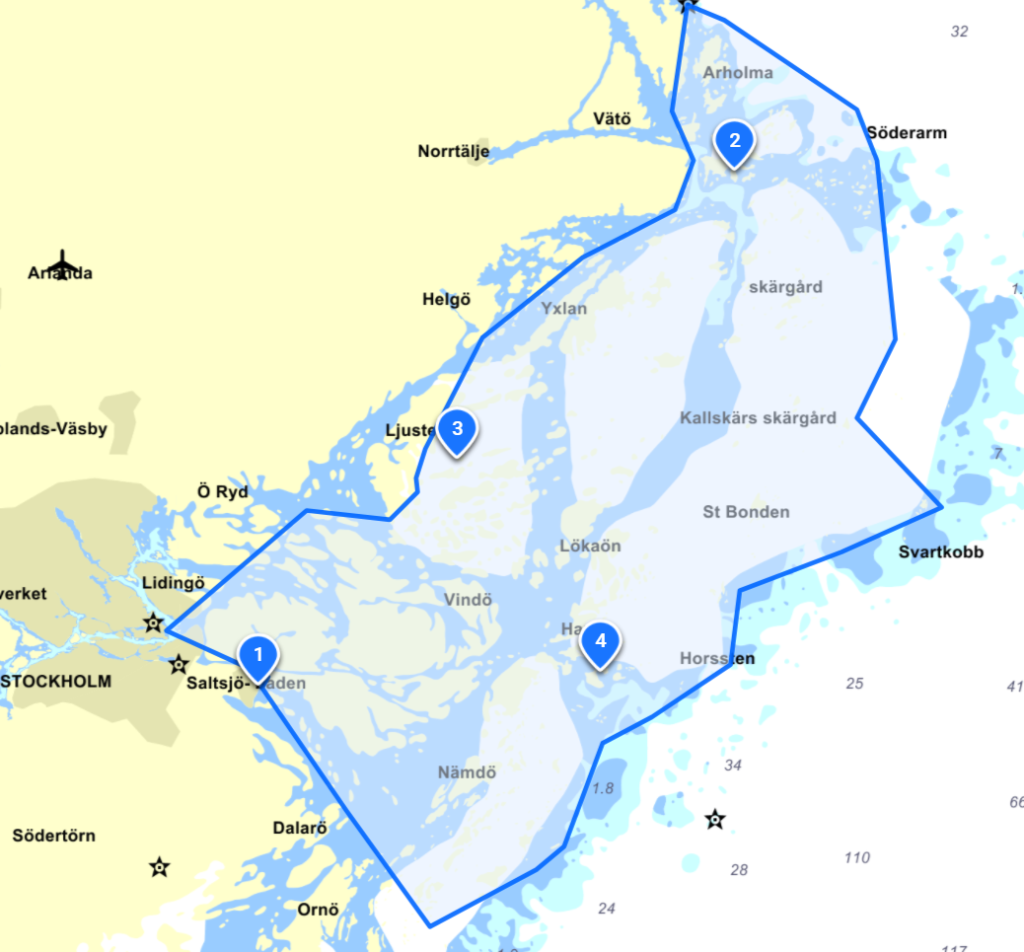 They are also perfectly located with literally thousands of islands, skerries and rocks and offer endless combinations of going far out to sea weather permitting, or further in among the wooded larger islands in the middle of the archipelago.
Those combinations make these superb base camps for the Stockholm Archipelago Raid. The sailors of the 2021 edition can look forward to an extraordinary adventure!
Pictures from the 2018 Stockholm Archipelago Raid by Malcolm Hanes. Find one error…